The project consists of an installation and a publication. The accrochage shows a number of blow-ups of marcro-photographed fungi. The prints will appear and disappear according to the temperature in the room.

Two heating systems are installed under the works to provide change. By a timing system the heaters will go on and off. The viewer will not be able to control what he sees. Each hour the images will be different showing and hiding parts of the work. The (un)natural process of appearance is accompanied by the responsibility, care and patience of the spectator.


Poppositions, critical art fair Brussels, 2019

A Tale of A Tub Rotterdam, 2019
Mycelium as Lingua Franca,
curator: Niekolaas Johannes Lekkerkerk

VITRINE Gallery Basel, 2020
Our companion, our other

FUNGI, 2019, 30x40cm, Black thermochromic on archival inkjetprint, frame in wooden metal frame, mdf, unique

FUNGI B001/004/005 & FUNGI C001 are part of the collection of the Flemish Community / Fotomuseum FOMU Antwerp.


Installation with 2 electric heatingsystems, POPPOSITIONS critical artfair, Tour à Plomb, Brussels, april 2019


THESE WORKS ONLY APPEAR IF IT IS HOT ENOUGH, PERFECT FOR A HEATWAVE + 1,5°C ? + 2°C ? YOU CAN ONLY SEE THEM IF THE CONDITION IS RIGHT WAIT FOR IT OR LEAVE
A Tale of A Tub, Rotterdam, 2019Mycelium as Lingua Franca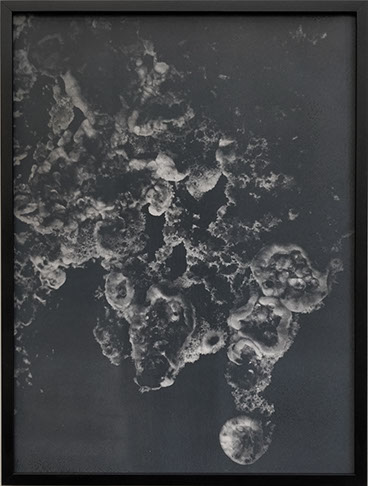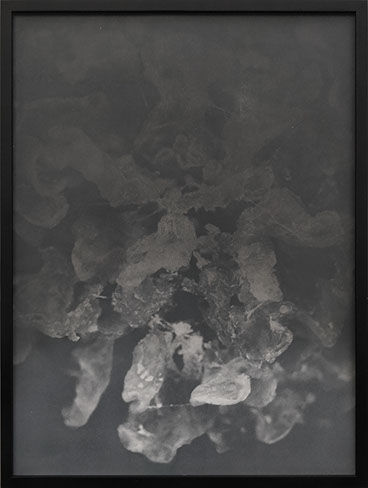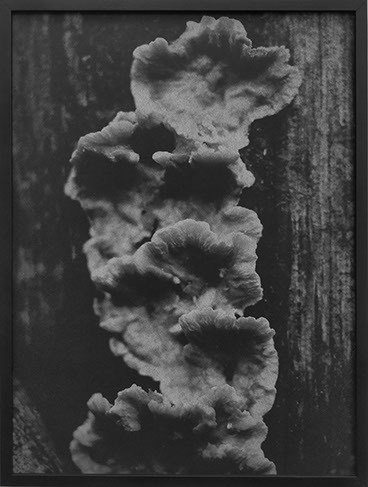 FUNGI B001 - 0010 / FUNGI C001 - 003,
2019, 30x40cm, Black thermochromic on archival inkjetprint, frame in wooden metal frame, mdf, unique


FUNGI BB01, 2019, 83x125x1cm, monochrome lambdaprint on mdf
FUNGI BB02, 2019, 83x125x1cm, monochrome lambdaprint on mdf